A Destination for Advanced Care
Dr. Akhilesh Yadav has been published in various national and international journals and participated in conferences in India and abroad. He is also an active member for medical associations like Indian Arthroscopy Society, Indian Orthopaedic Association, East Delhi Indian Medical Association, Indian Arthroplasty Association, Medical Council of India (MCI) etc. He has practiced for leading medical associations like Fortis Hospital, Pushpanjali Crosslay Hospital, Lilavati Hospital, Breach Candy Hospital; and Hospital for Special Surgery, New York.
Our Services
Our cross-cultural environment, state-of-the-art treatment and high quality healthcare at affordable cost are some of the many reasons why numerous patients from across the world choose to come to us for some of the most complex treatments during organ transplants and cardiac ailments.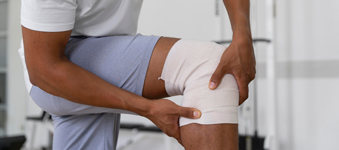 Hip replacement surgery is a procedure in which a doctor surgically removes a painful hip joint with arthritis and replaces it with an artificial joint
View More
You and your doctor may consider knee replacement surgery if you have a stiff, painful knee that makes it difficult to perform even the simplest of activities
View More
Customer Reviews
We can even assist you with any sightseeing trips you may want to undertake after your recovery.
Doctor yadav is is the speciliest of joint replacesment he has done the 200 f success knee replacement
doctor yadav provides the best services to their patients with less of the fee charges